View original article here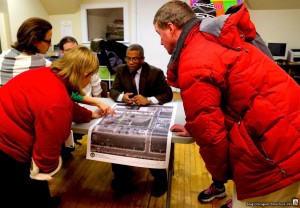 from the Chicago Architecture Blog. Originally posted February 6, 2014. From article:
Westhaven Park will be a reality in the Spring of 2015 at the corner of West Washington and North Wolcott Avenue, just north of the United Center. Right now, the 1.75-acre park is a mere gleam in the eye of Michael Lange, project manager for the Chicago Park District. Lange explained the process and plans for Westhaven at a community meeting at the Union Park Fieldhouse last night.